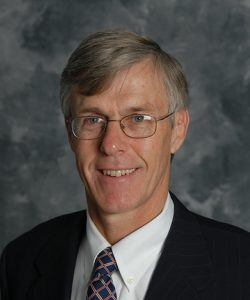 Eric Luse, the founder of Luse Gorman, PC, passed away on June 27, 2020, after a ten-year battle with cancer.
Eric began his career on Wall Street as a banking and corporate law attorney with Shearman & Sterling and later moved to the Washington, D.C. office of Gibson Dunn & Crutcher. He started the firm in April 1993.
Over the course of his 40 plus years of legal practice, Eric was a tireless advocate for the community banking industry and a trusted advisor to management teams and boards of directors of community banks across the country. He will forever be associated in the mutual banking industry as the father and patron saint of the mutual holding company structure, which has enabled so many community banks to thrive and prosper. He worked on the first mutual holding company formation and stock offering under federal law and ultimately developed the modern "two-tier" mutual holding company structure.  Eric's guiding philosophy was to be not just a legal advisor to, but to become a strategic and valued partner with, the firm's clients.
His attitude toward work and life in the face of his own personal health adversity could serve as a role model for all – he never dwelled on his own misfortune and continued to engage, lead and advise as always and with his usual tenacity and passion. His dedication to the firm and the practice of law was second only to his dedication to his family. Eric is survived by his wife of 43 years, Susan, three children and three grandchildren. He loved his family deeply.
We thank Eric for his vision and service and we will forever miss him.